Do you...
dream of living a life driven by purpose and passion?
wonder what you're even doing anymore?
wish the sparks of passion for your job would come back already?!
just want to give up on your 9-5 and find something more fulfilling?


My name is Gabrielle Leonard and I'm going to help you rediscover your PURPOSE so that you can once again be driven by your PASSION. How am I going to do that?
First of all, I'm going to help you work through my unique 7 step Purpose Identity System. It will help you understand your tools, your tribe, and your niche, for starters. It's going to help you begin to grasp onto purpose by solving your tribes' problems.

Oh, and if discovering your purpose isn't all you came for... here is all the other stuff you'll have access to when you join How to Launch a Purpose Based Business in 1 Month.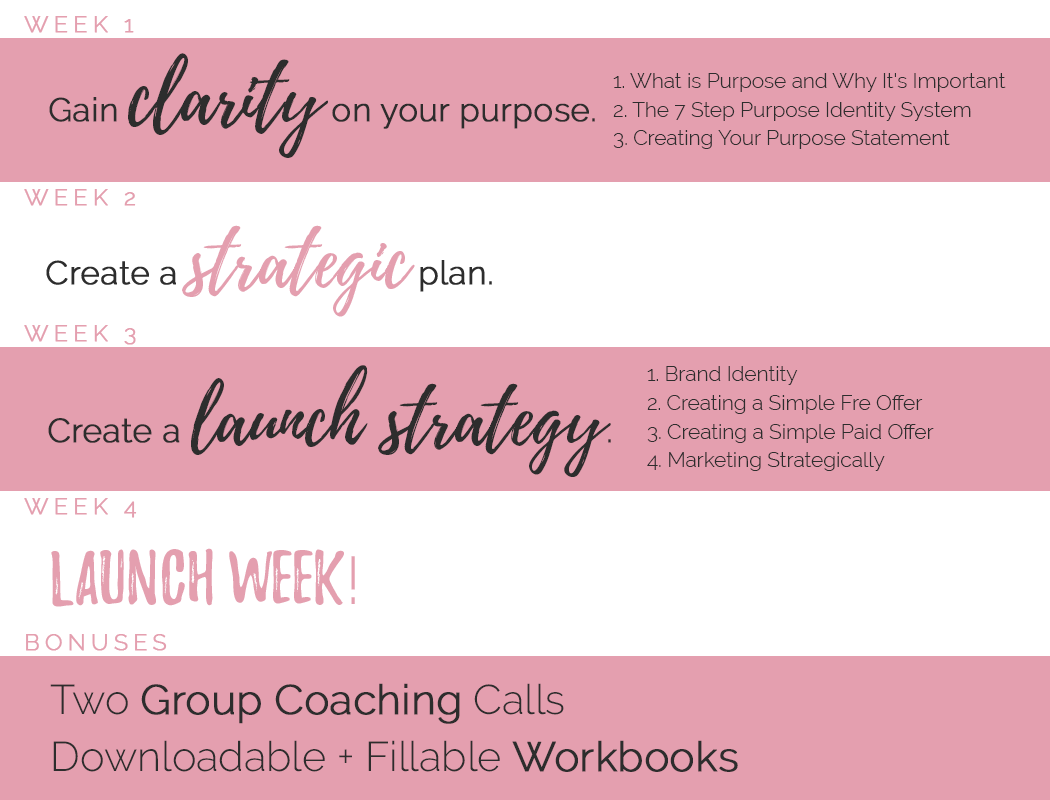 So now that you see all that good stuff, why not have a look at who I am?
My name is Gabrielle Leonard and I'm a purpose and business strategy coach. I help women who want to leave their jobs find their direction and understand and create a strategy for their business. As someone who used to be homeless and is now building her empire, I can walk you through the steps of rising without apology and creating a business that speaks to your purpose.
Still feeling uncertain? Hear it from my former clients!